needle
Needle tip processing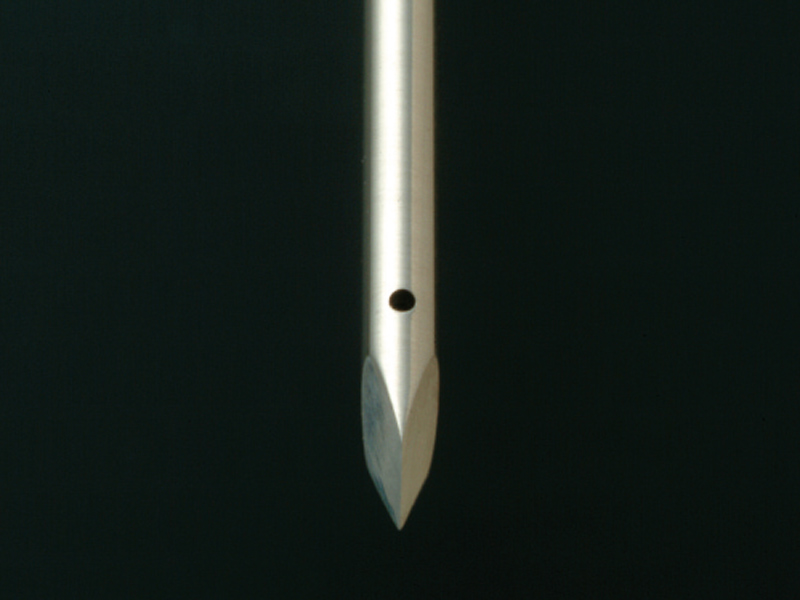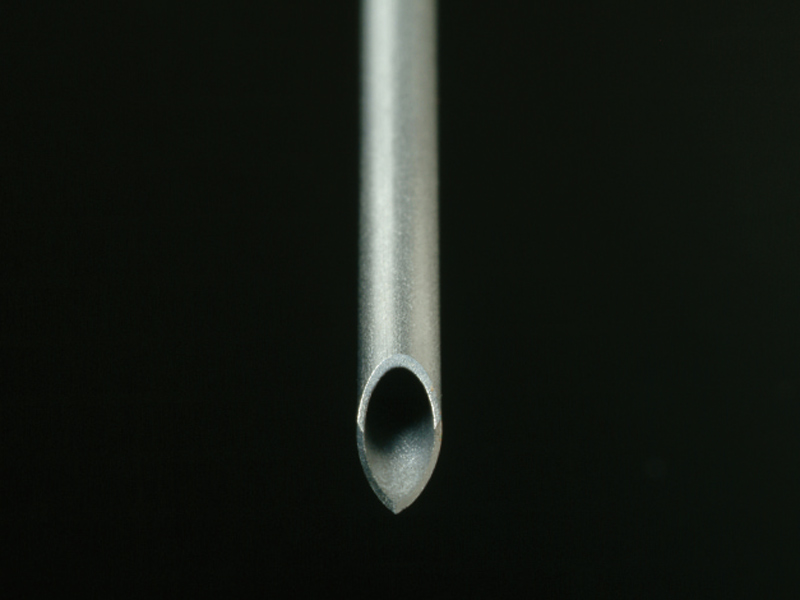 By adjoining a tube tip and a round material, and connecting it to the side hole, invasion of rubber dregs can be prevented.
A side hole allows the needle to suck liquid from the closer point to the needle tip, and it enables effective sampling of specimens and reagents.
Titanium, SUS, hastelloy are available.
Also, bore polishing and other tip shapes are available. Please inform us about your needs.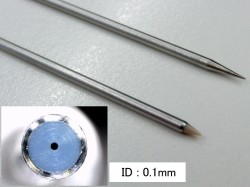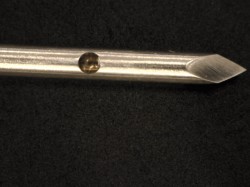 Tip processing of hybrid tubes made with resins and SUS  Side port needle
We have successfully developed metal needles made of β titanium and pure titanium. β titanium has higher corrosion resistance compared to SUS, and hardly bends.
We adjust inner dia., outer dia., length, and shape of needles according to your preference.
Also, we offer ready made products with the specifications below.
<βtitanium needles>
The specifications of ready made products
 * material:βtitanium
 * length:10mm and 13mm
 * size:12G(outer dia. 2.76mm/innner dia. 2.16mm) ~ 26G(outer dia. 0.46mm/inner dia. 0.26mm)
 * needle hub material:pure titanium
* It is compatible with RoHS, an environmental standard. It's non-magnetic as well.
* Custom made service is available.