laser
Laser processing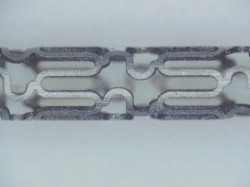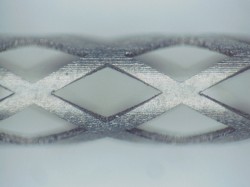 We can make small diameter tubes into various complicated shapes by laser processing.
Our technique is adaptable to miscellaneous materials, such as S.S., βtitanium, and Ni-Ti. Laser processing can produce products which are hardly accomplished by normal cutting technique.
In general, laser cutting causes emergence of dross, burrlike molten scum, inside a groove part. However, our own dross removing technique makes cut surface very smooth and flawless.
Laser processing machine Processing specifications
• Beam diameter:  minΦ0.020~
• Wall thickness: T=0.5mm at most
• Thickness: T=3.0mm at most
βtitanium flexible tubes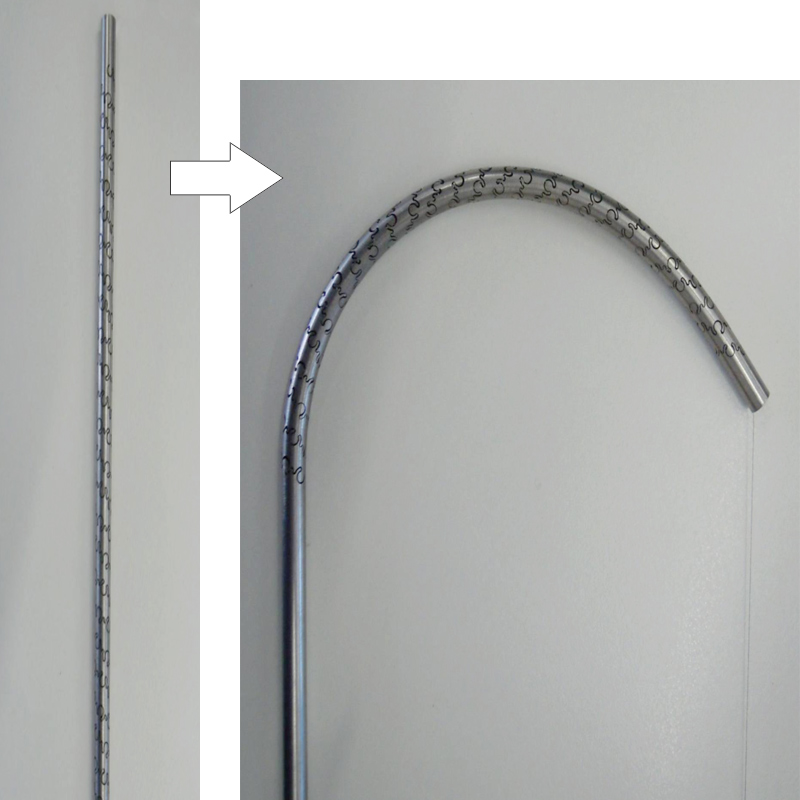 Adding uniquely designed slits on strong, flexible, light β titanium tubes by laser processing, even φ6mm tube can be moved flexibly.
The β titanium flexible tube is an epoch-making product which has an excellent operability with bendability, flexibility, and strength of titanium.
βtitanium spiral tubes
Spiral sulcus is formed on corrosion resistant, strong, flexible β titanium tubes by laser micromachining, which is used for processing a stent.
Our βtitanium spiral tubes enabled unprecedentedly flexible operability. By adjusting slit width and pitches, flexibility and springiness can be controlled, every each part.