β-titanium tube
β-titanium tube
From Kyoto to the world! β-titanium tube is supple just like a bamboo, but light and strong!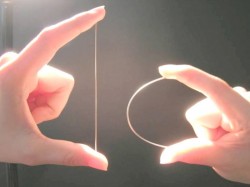 Titanium is a high-performance material, which is lighter, stronger, and more corrosion resistant than SUS, and has been widely used recently. FUTA-Q's own techniques enables us to make β-titanium into a tube with a stable shape, enjoying a high evaluation from all over the world.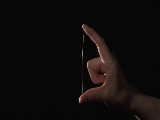 Flexible and tough β-titanium tube
[β titanium pipe.Detailed image movie.]
FUTA-Q manufactures and sells "β-titanium tubes" which are supple just like a bamboo, and have difficulty of bending like NiTi shape memory alloy, but light and strong. (Even if bended, it goes back to the original shape.)
Characteristics of FUTA-Q β-titanium tubes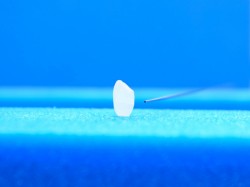 β-titanium alloy features its high tensile strength, outstanding spring property (a low Young's modulus), and non-magnetic property, in addition to its lightness and high corrosion resistance of titanium.
Biocompatible rubber metals 15-5-3 is also available (approved as orthodontic wires).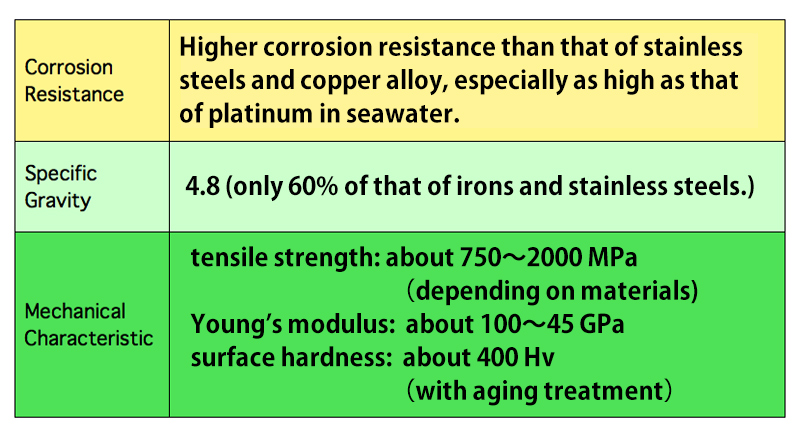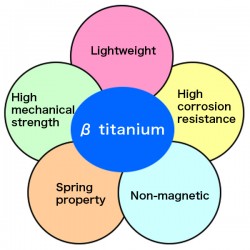 [Sales record of tubes]
rubber metal、BS titanium、DAT51、15-3-3-3
[Minimum adaptive size]
outer diameter is 0.5 mm; inner diameter is 0.3 mm; thickness is 0.1 mm
We can offer various kinds of combined machining options such as laser welding, bore polishing, and swaging, as well as fine hole drilling which is generally considered hard to apply to titanium alloy.
We can accept small quantity order of β-titanium (minimum total length: 1 m) with 3 weeks delivery at shortest.
Please feel free to ask for tubes of other sizes. (The delivery date depends on sizes.)
Comparison between a β-titanium tube and SS tube in Vertical Load Resistance Test
β-titanium recovers its original form just like shape memory alloy.
(see photo on the right)
Advantages of β-titanium
Titanium is used, for example, for heat exchangers in a factory and ship for its lower specific gravity, 60% of that of iron, and strong corrosion resistance to seawater and chemicals. Titanium alloy containing vanadium and aluminum is used for airplane engines for its strength which is two to three times of that of pure titanium. β-titanium, one of titanium alloys, features not only the strength but also excellent processability. By rolling and machining, it can be converted into various shapes, and good heat treatment can give it the highest strength among titanium alloys.
A fine β-titanium tube is so flexible like a bamboo that it can be bended by human hands. It has high restoring force equivalent to shape memory alloy so that it has expanded its use, such as frames of glasses, cars, and parts for medical and analytical instruments in these years.
Wide range fields for our β-titanium tubes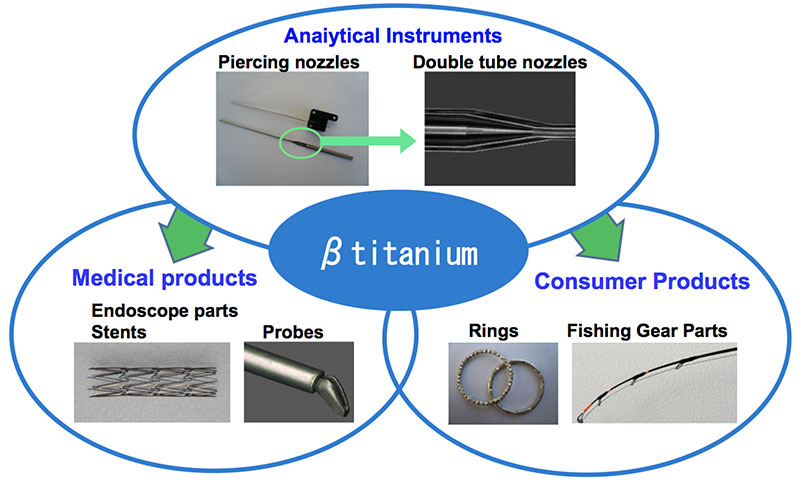 Please feel free to contact us for any other purposes.
→ Click Here!