Clean room equipment
Clean room equipment
update :
Clean room structure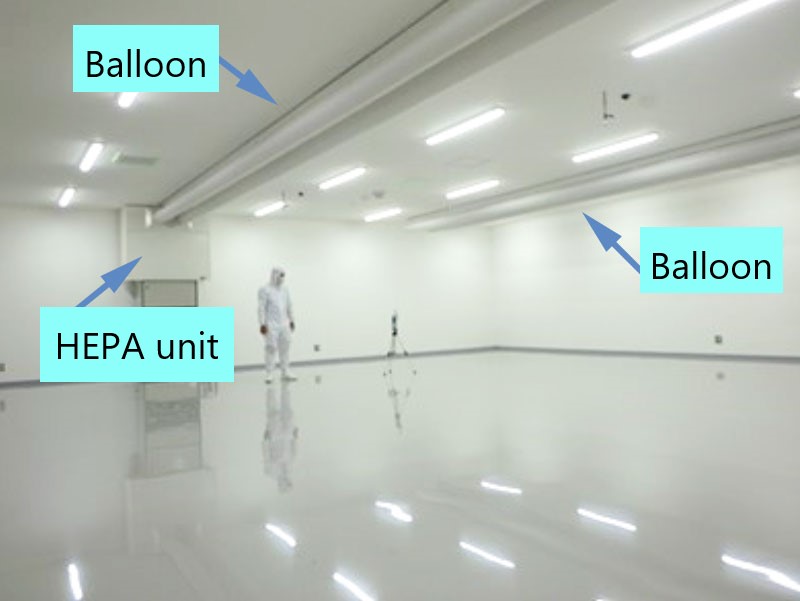 There is a 220m2 clean room on the 2nd floor of the second Yagi Factory.
A clean production environment eliminates bacteria by removing dust from products, making it possible to produce products with extremely few pollutants.
A conventional clean room is a large-scale facility because clean air is supplied from an external fan through a duct behind the ceiling.
The FUTA – Q clean room is the latest energy-saving and improved type that eliminates the need for external machine rooms and duct work behind the ceiling.
The structure is that a HEPA filter unit is attached to the top of the Daikin air conditioner.
It is a method that slowly blows laminar clean air from four balloon ducts installed on the ceiling, and the cleanliness specification is class 10,000.
A positive pressure FFU (FUN + HEPA filter) is also installed to prevent the inflow of outside air.
Clean room management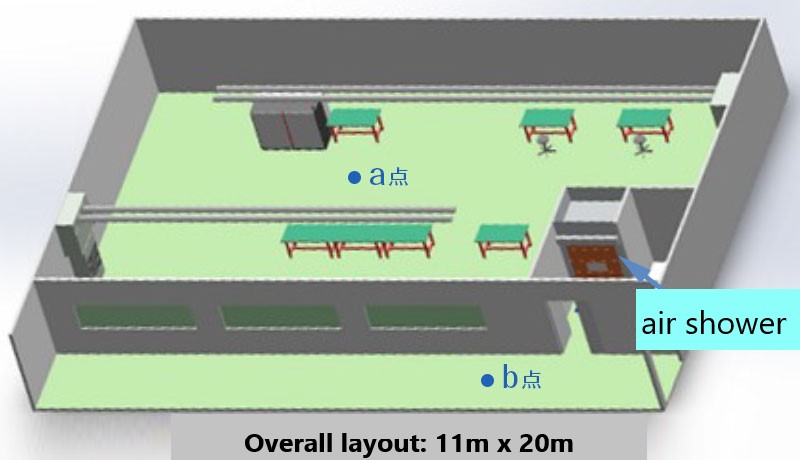 ① Change into dust-free clothing, hood, and electrostatic shoes exclusively designed for the clean room before entering the room.
② The room goes in and out through the air shower with double seat shutters.
③ Clean the floor in every corner with a special cleaning mop at the start of work.
④ Wear clean gloves and a mask for assembly and inspection work.
⑤ We will establish and follow the rules of prohibited items such as the use of paper such as corrugated cardboard and pencils that generate dust.
⑥ Positive pressure inspection of the clean room with a differential pressure gauge and periodic inspection and management of cleanliness with a particle counter are performed.
Cleanliness measurement and evaluation of clean room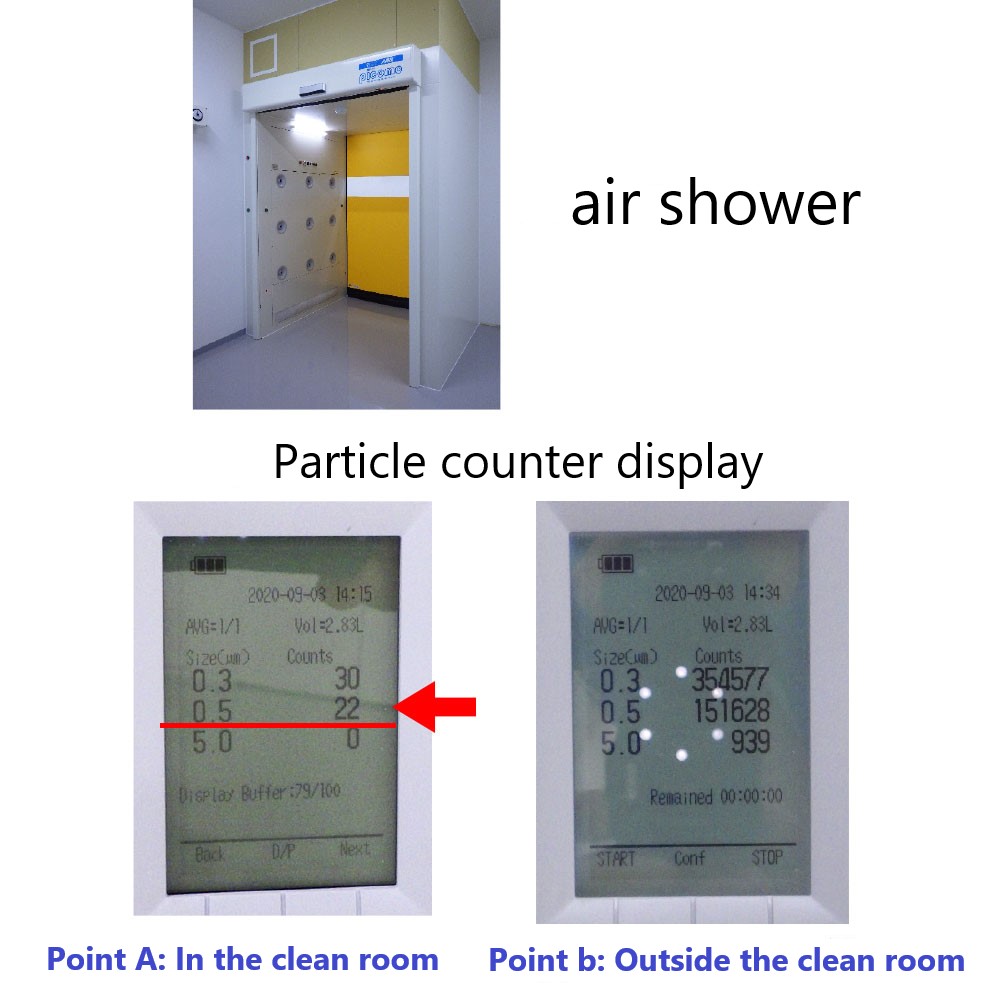 Based on the JIS standard, the cleanliness of 22 points was measured and evaluated for 0.5 μm particles with a particle counter.
The evaluation result of cleanliness in the area achieved class 1000 (ISO class 6).
The average value is 127 / CF (20-260 / 10 minutes), which is considerably better than class 1000, and the clean room performance evaluation is highly acceptable The photo on the right shows the measurement result. .The number of Particles of 0.5 micrometer's diameter was counted for 1minute inside the clean room.
Since the number of particles was 22 on the screen, There were 220 particles / cf * when converted to 10 times.
When measured from the clean room one step outside (point b), it was 1.51 million pieces / cf.
There was a difference of about 7,000 times, and which demonstrates the high cleaning performance of the clean room.
Processing Parts that requires clean management by utilizing a clean room,
assembly and packing work is arailable.
We are also able to mass-produce products, so we look forward to hearing from you.
* Cf: Cubic feet = 1 cubic foot (about 30 cm cubic)