Needle tip processing
Needle tip processing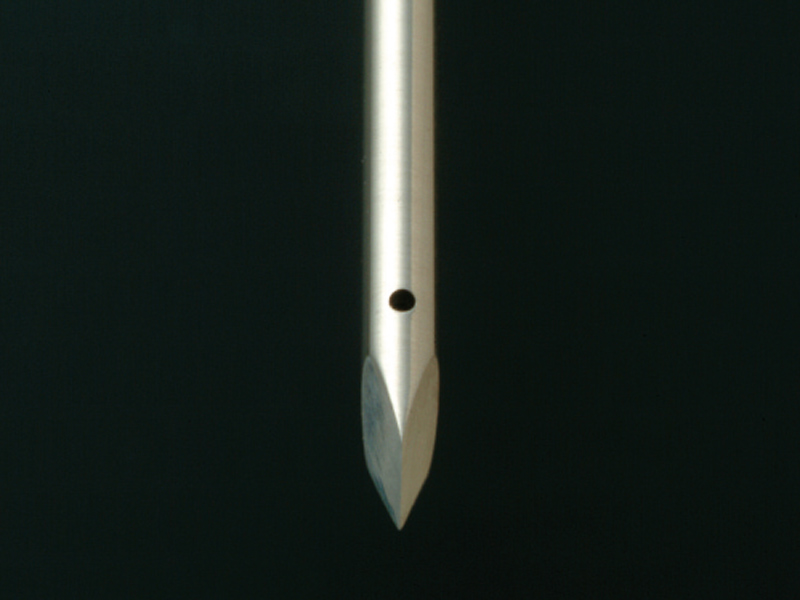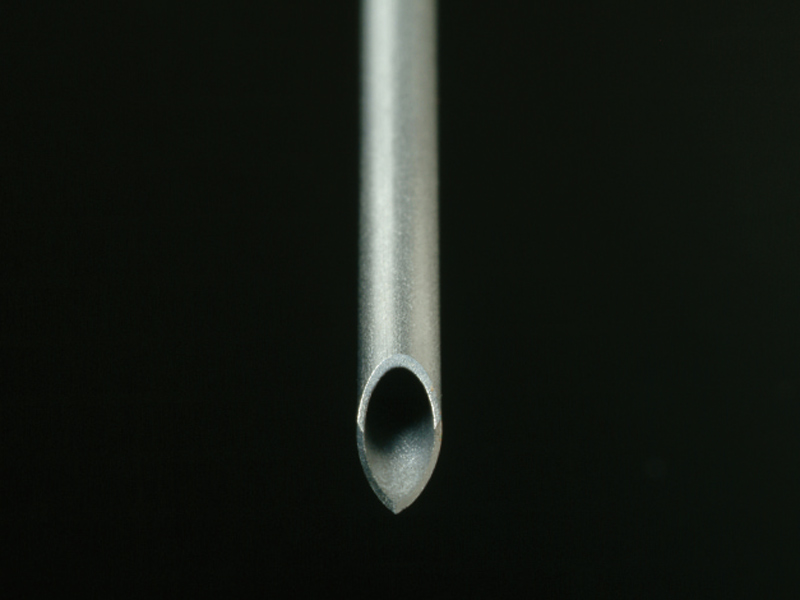 The needle on the photo above is made by joining a columnar part to an end part of a pipe for making a blind-needle point by grinding, with a side hole connected through into the pipe. This structure prevents a fragment of rubber plug invading into the needle. Furthermore, the slanting side hole allows the needle to suck liquid from the closer point to the needle tip so that effective sampling of specimens or reagent is possible. A wide variety of material such as Titanium, SUS, or hastelloy are available for this needle.
Bore polishing and other tip shapes than on the photo below are also available. Please inform us for your requirements.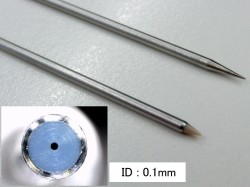 Tip processing of hybrid tubes of resins and SUS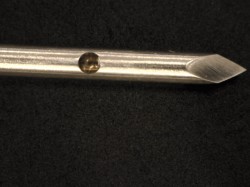 Needle with a side port
We have successfully developed a β-titanium and a pure titanium needles. β-titanium has higher corrosion resistance compared to SUS, and features anti-buckling property. We can adjust the inner and outer diameters, length, and shape of a needle according to your requirements.
The specifications below are an example of our ready-made products for your easy selection.
  * material:β-titanium
  * length:10 mm, 13 mm
  * needle size:from 12G (outer dia. 2.76 mm/inner dia. 2.16 mm)
    to 26G (outer dia. 0.46 mm/inner dia. 0.26 mm)
  * needle hub material:pure titanium
  * compatible with RoHS
  * non-magnetic
* Custom made service is also available.