semiconductor
Semiconductor related
To prevent leakage of gas and liquied from semiconductor manufacturing equipment,
We pursue improvement in sealing performance of parts sealing area by composite
cutting technique and seamless pipe welding technology.
Metal seal processing
The sealing structure that improves durability of a sealing surface and sealing performance is achieved by burnishing on the sealing surface (smash metal surface to finish the surface smooth), making the surface hardness ≧Hv330 (C sealing), and the surface roughness Ra0.04 or less. In addition, we prepare various tools to support sealing process for various sizes.
Tig welding (Automatic pipe welding machine)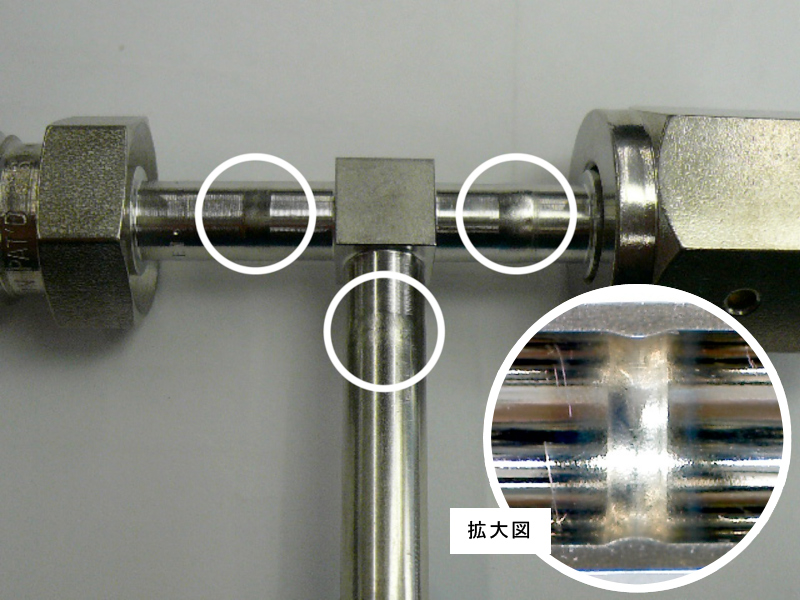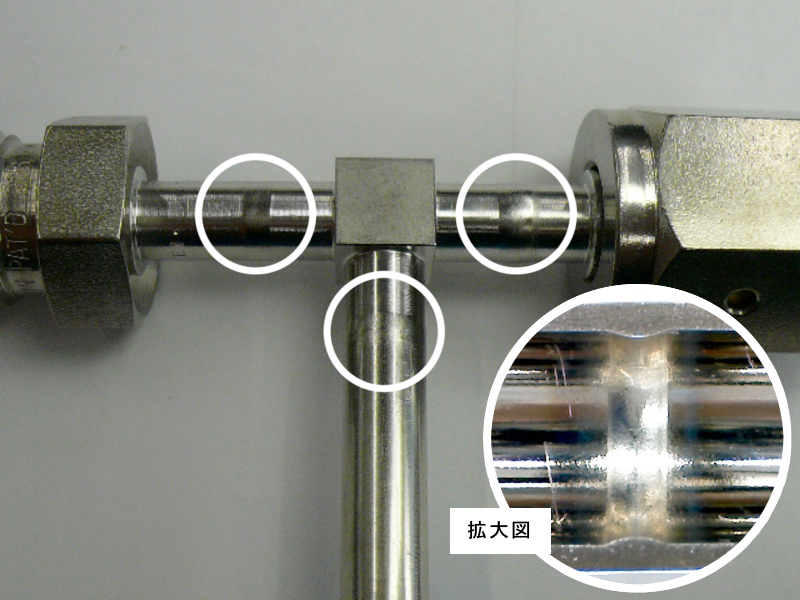 The same description in the same technology above in processing technology (Welding) is desired.
Welding in a clean room
Welding in a clran room decreases adhere or inclusion of micro particles.
Welding is called a special process that depends on skill of a worker.
By managing welding condition and evidence, stable welding quality is obtained. We prepare the welding environment and digitize the know-how of skilled welding craftspeople into data.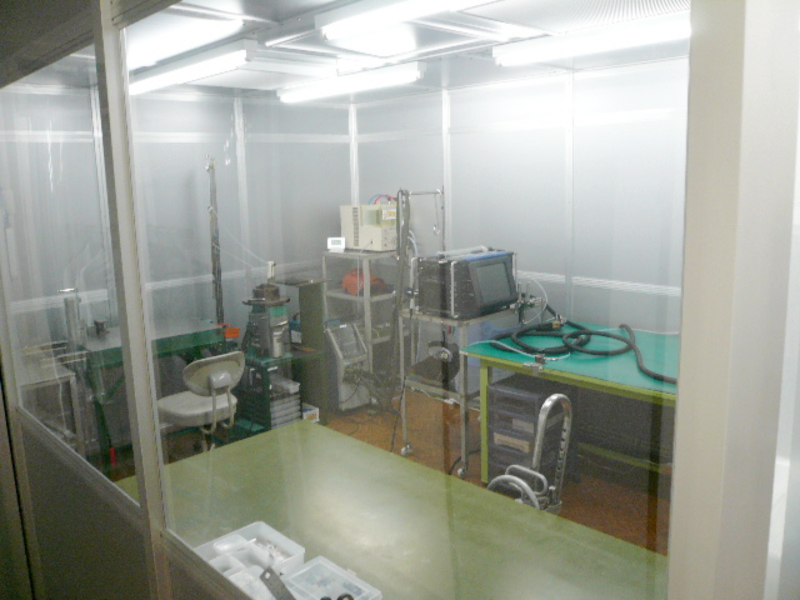 Inspection equipment